Threading Dies
Threading tool used for making external threads. Before the thread is cut, the bolt must already have the correct nominal diameter. The die is placed at right angles to the workpiece to be machined and turned to the required thread length.
Round Dies
For manual operation in die holders or for use in automatic machines such as Tornos-Bechler, Petermann.
Automatic dies are supplied with special dimensions and guarantee longer tool life time.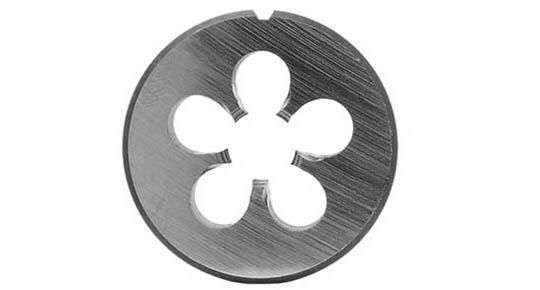 Bell form cutting dies
For use in automatic lathes to cut threads close to a collar.
Bell-cutters are also characterized by their excellent chip removal and lubricant supply due to the open chip spaces.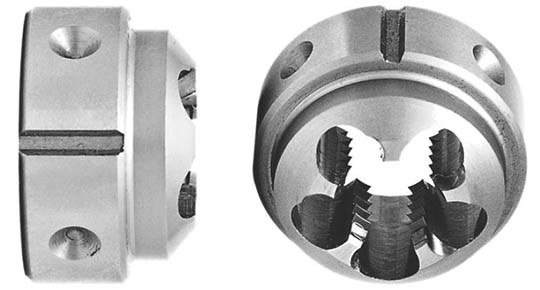 Hexagonal die nuts
For manual operation with a wrench for places that are difficult to access. Ideal for recutting or repairing damaged threads.