Taps
The tap precisely cuts internal threads into a previously manufactured core hole. These can place different demands on the tap, from materials that are easy to machine to those that are very difficult to machine. Taps remove the chips through the chip flutes and are used in new constructions through to the repair of damaged or dirty threads.
The feed rate during tapping is determined by the thread pitch.
Machine taps
Taps for efficient machining in one step with the machine for high threading speeds.
Available in different versions for through and blind holes.
Taps with internal cooling offer an optimal basis for lubrication and cooling.
Machine taps are available with different cutting edge geometries and coatings for different materials to suit your individual application.

Hand taps
Hand tap sets of 2 or 3 pcs. divide the work of tapping evenly and are always operated by hand.
2-pieces sets are mostly used for fine pitches, while 3-pieces sets are used for coarse pitches.
The taper tap (marked with a ring) and the intermediate tap (with two rings) bring the thread into shape. The finishing tap cuts and completes the thread.
It is easier for the user to cut straight into the hole for better control during the thread cutting process.
Short Machine Taps allow a finished thread to be cut in one step with only one threading tool to save time.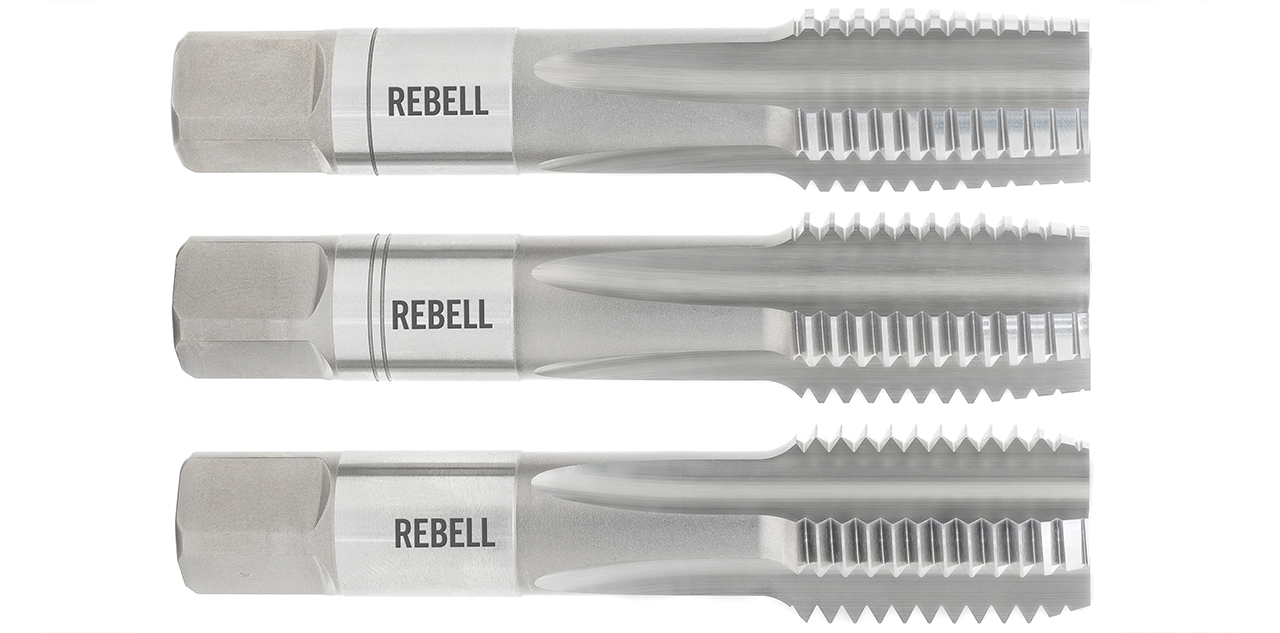 Nut taps
Machine nut taps allow efficient thread cutting of nuts. Due to the long shank, the taps are suitable for holding a variety of threaded nuts.


Combined taps
Combination of core drill and tap.
Core hole and through thread are cut in one step without tool change.